Distributorship
---
At AccuQuik™, we understand that our distributors want to begin their business venture and start importing our products as soon as possible, and we strive to meet these demands. There are a few requirements that need to be completed before the importation of test kit products can begin. First, our products will need to be registered in the country of the distributor. AccuQuik™ is experienced with product registration and can provide all the necessary support required to open the new distributorship and begin importing our high quality and cost-effective products.
The main responsibility of the Ministries of Health across the globe is to make sure that all of the goods made available to its citizens meet the acceptable standards of quality, safety, and efficacy. Our highly experienced registration department deals with all matters relating to the registration of our test kit products.
Our customers rely on our experience and competent staff to complete product registration effectively and efficiently.
We stick by our customers until the products are approved and importation of our test kits can be initiated.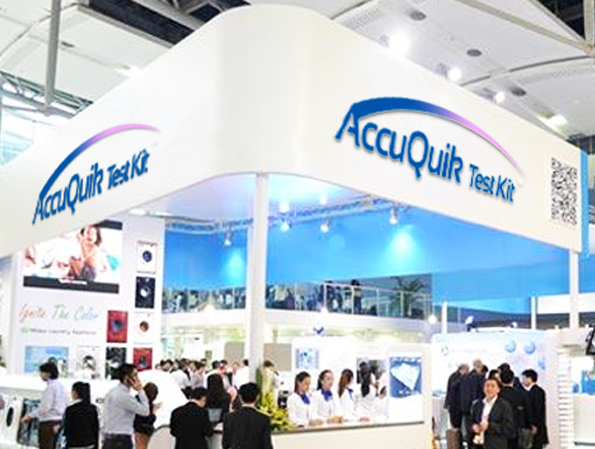 Test Kits Registration Process
---
Step 1: Manufacturing Agreement.

Terms and conditions are simply defined between AccuQuik™ and the distributor. Once in agreement, final approval is attained. This assures that both parties are transparent and clear about their needs and expectations before starting.

Step 2: Factory Inspection.

Occasionally AccuQuik™ products will require registration with a country's Ministry of Health. Facility inspections may also be required. AccuQuik™ factories welcome official visits and MOH inspections, and we guarantee a close collaboration and value regulatory compliance. AccuQuik™ fully supports these inspections and has ample experience working with inspectors to make sure standards are met.

Step 3: Documentation.

All documents are prepared in order to proceed with the registration process. This step is very important in order to provide the proper registration documentation to ensure the processing time is as quick as possible.

Step 4: Packaging Design.

AccuQuik™ test kit products are made from the highest quality materials and have been designed according to the most recent market research and analysis differentiating our brand from the competition.
We are aware that every country's importation needs are different. AccuQuik™ products can be altered to meet specific client requirements.

Step 5: Samples.

Sample testing is required by a large amount of countries.
AccuQuik™ samples are produced case-by-case specific, depending on the registration requirements of the importing country, pre-tested, and examined to guarantee standard and compliance.

Step 6: Registration Completion.

All necessary documentation, samples, and other required materials are submitted for registration approval to the importing country's MOH or required health facility.
Distributorship